Increase Sales. Motivate Employees. Retain Customers. Promote Safety. Build Your Brand.
That's what we do for our clients. Our best clients look to us to help them achieve a good return on their marketing investments (ROI) and/or an acceptable return on marketing objectives (ROO).
Since 2005, we have been helping companies with their promotional marketing campaigns. We have helped our clients:
Promote their company or product name
Improve traffic at trade shows
Motivate or recognize staff with awards and recognition programs
Thank or recognize customers or referral sources
Increase or promote safety awareness among employees or contractors
Create excitement and engagement at conferences and company outings
and lots more…
If you are just browsing for ideas, you can read our case studies, or if you'd like us to help with an upcoming event, promotion, product launch, or program, please contact us via email at the address shown at the top of this page or simply call us at (972) 499-0400. We will work with your budget and timing constraints, join your team in brainstorming sessions and come up with a product and promotion that works.
If you already know what you want, and you are looking for a specific item – you can let us know and we'll be happy to send you a detailed price estimate. If you are just browsing for ideas, you are welcome to search our online catalog which showcases hundreds of thousands of product ideas from many local, domestic and international vendors. From fun items to the traditional, you can easily shop for or get more information on some of the hottest items on the market. A quick note of caution: Don't get overwhelmed – just let us know and we'll make it easy for you.
If you have any questions, please feel free to contact us. Thank you for your consideration and enjoy your visit!
New! Featured Item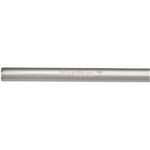 Reusable Stainless steel Straw Set with ...
The Reusable Stainless steel Straw Set includes 2 pcs stainless steel straws, 1 piece straw brush and a velvet pouch. The straws are made of 18/8 food grade stainless steel material and is perfect for...
$4.78 - $6.02